We're raising funds for an all-weather artificial turf multi-sport facility
Given the heavy rainfalls that often render our grass fields unusable, there has never been a greater need for the island to have an artificial surface.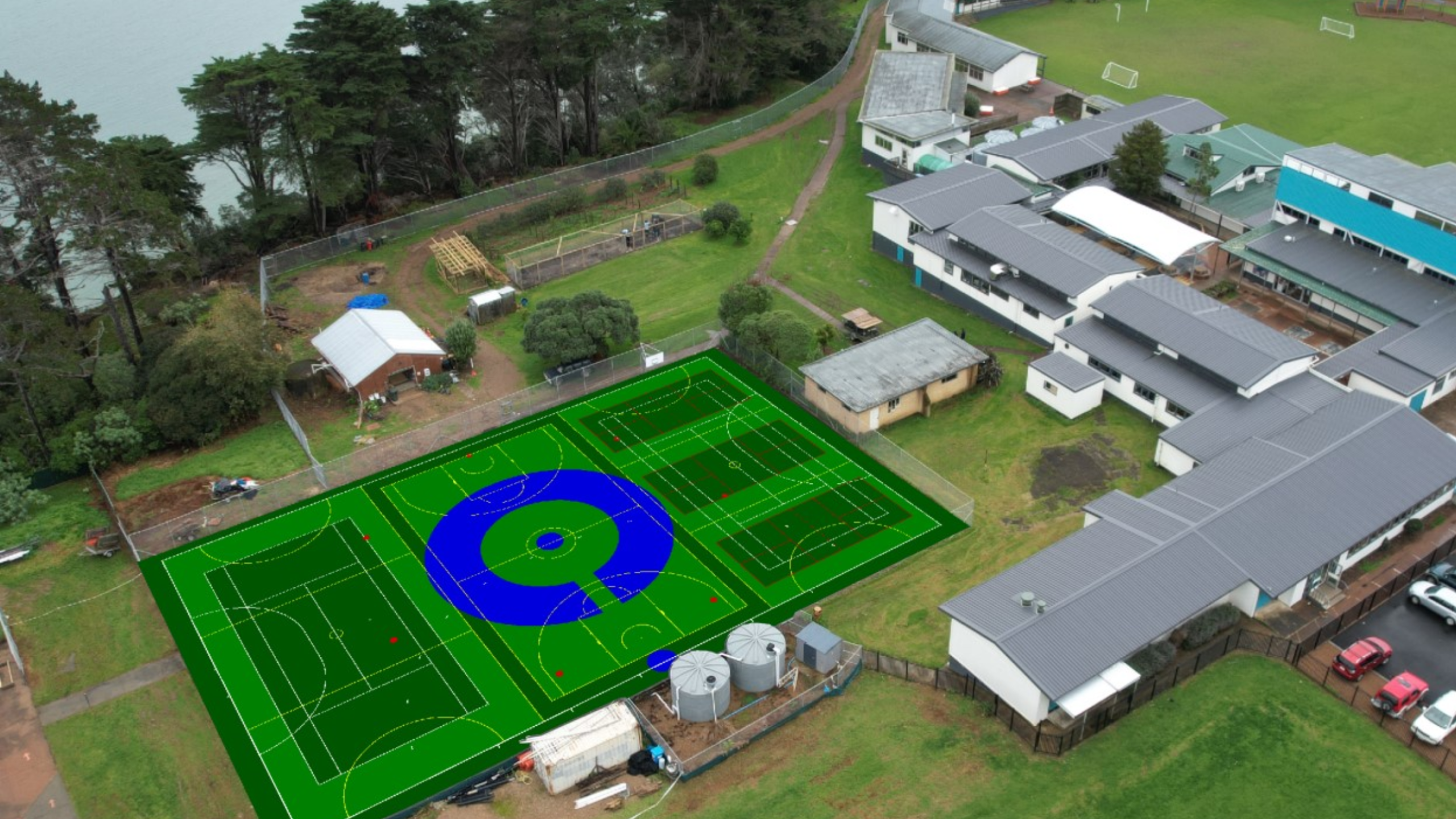 Sponsor the Turf
Naming rights? Advertise your business? There are many options to show your support.
Contact Us
Waiheke High School is looking to raise money to replace the surface of the current dilapidated tennis courts for use by the whole community.
A new turf will provide a multi-sport facility for sports such as: Netball, Basketball, Field Hockey, Futsal and Football, Tennis and Ki o Rahi.
The facility would be available for community use after school, summer evenings, and weekends.