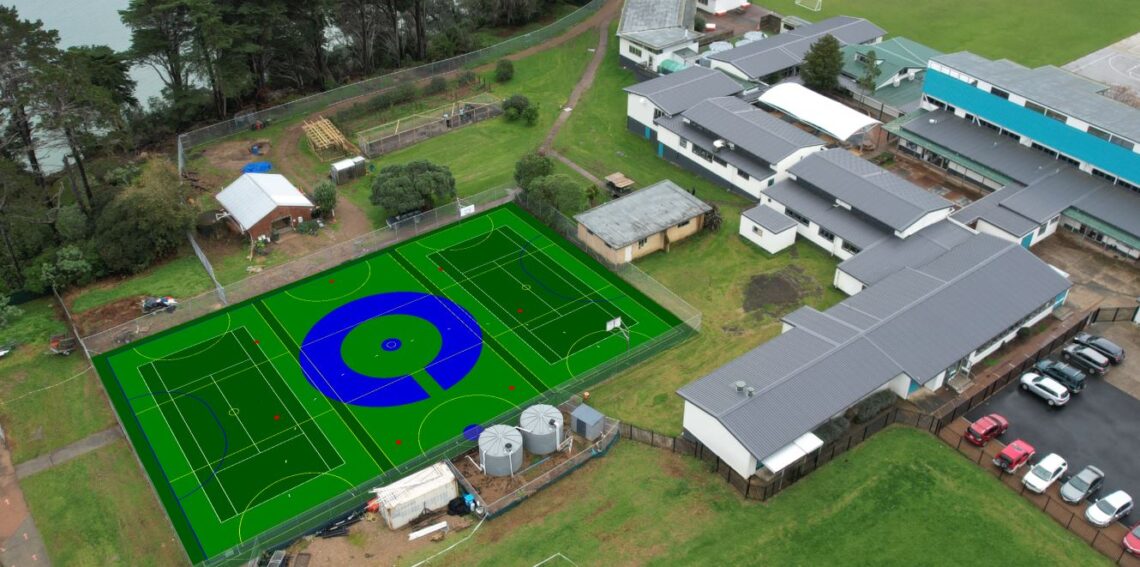 Waiheke High School is raising money to replace the surface of the current dilapidated tennis courts for use by the whole community.
A new turf will provide a multi-sport facility for sports such as: Netball,  Field Hockey, Futsal and Football, Tennis and Ki o Rahi.
The facility would be available for community use after school, summer evenings, and weekends. 
For sponsorship opportunities or more information, please visit us here.